Just today, Google told me that "Cloud computing is
secure
,
simple
, keeps you
productive
and saves you money" (
http://gmailblog.blogspot.com/
)  So…  logged onto Google Docs this morning to retrieve a shared To Do list.  And was greeted with the following screen: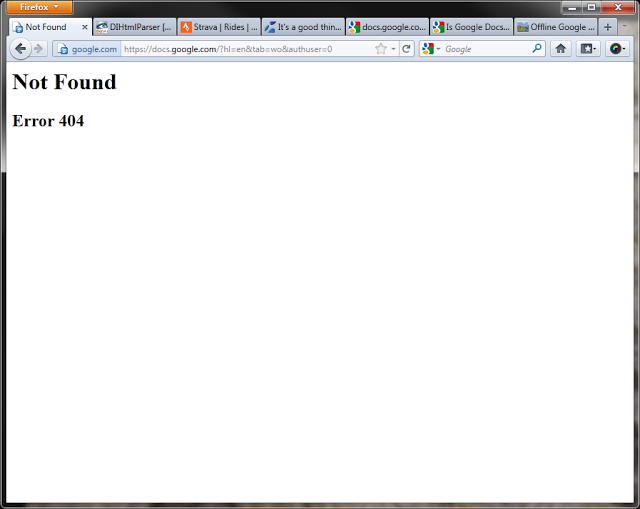 A little research told me I was not the only user with this problem.  No mention of the issue from Google yet (update, 7:28AM, they've acknowledged reports of an issue).  If we can't rely on the biggest and most prevalent of the cloud companies, then really, we can't rely on the cloud at all.
No doubt they'll fix the issue, but given that at the time of writing they hadn't even acknowledged that there was an issue, I don't think I'll be continuing to use Google Docs.  (Yes, I get the irony of writing this using Google's blog product, but I don't rely on this blog to get my work done).  That may sound like an overreaction, but Google have positioned their product as a viable alternative to Microsoft Office.  Dependability is essential.
What's the difference between Google Docs being down and Microsoft Word failing to start?  Well, when Word doesn't start, you can still be in control of the situation, by moving to another computer, or by researching a solution to the problem (my preference).  The lack of control that one has with cloud apps is very frustrating.  Google's tendency to be difficult to contact exacerbates the helplessness that their customers feel.