As I am taking on some new challenges at work, I realised I needed to clear the decks a bit with my side projects. So with some sadness, I've decided to close down or hand over the following cycling-related projects and activities to other people.
mesmeride.com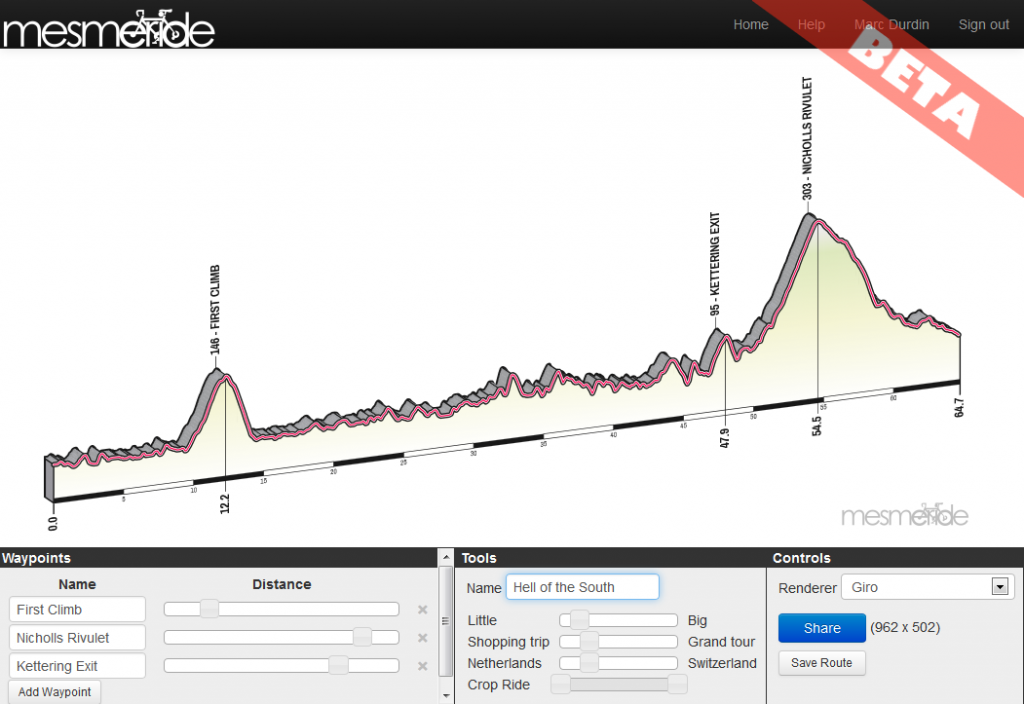 Mesmeride was a holiday project I put together to teach myself Ruby on Rails. Mesmeride renders the elevation profile from a Strava ride in a variety of ways, imitating the Giro d'Italia profiles among others. I did want to put some more time into this, having ideas for maps and more flexible profiles, but it isn't going to happen.
The Mesmeride website was at http://mesmeride.com/, on Twitter @mesmeride, and Facebook at https://facebook.com/mesmeride.
The site will shut down in a couple of weeks — time to get your graphics off or to tell me you want to take over running it (currently costing $9/month for the Heroku instance).
Source code for the site will remain at https://github.com/mcdurdin/mesmeride
The Hobart 10,000
The Hobart 10,000 is an annual ride over 3 days where a bunch of keen cyclists tackle 10,000 metres of climbing on some of Hobart's iconic hills and mountains. Barry Jones and Mark Breen (@clunkersrule) are already doing a great job of running this event — I'm just handing over the digital reins.
The Hobart 10,000 can be followed on Facebook at https://facebook.com/hobart10000, on Twitter at @Hobart10000, and on the Strava club. The website http://hobart10000.com/ will be closing down.
@TassieCup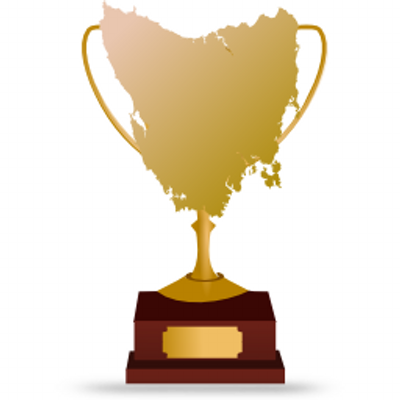 The TassieCup Twitter account reports on the progress of Tasmanian cyclists in the major pro races. I've handed control of the account over to the inimitable Daniel Wood (@danielwood1).