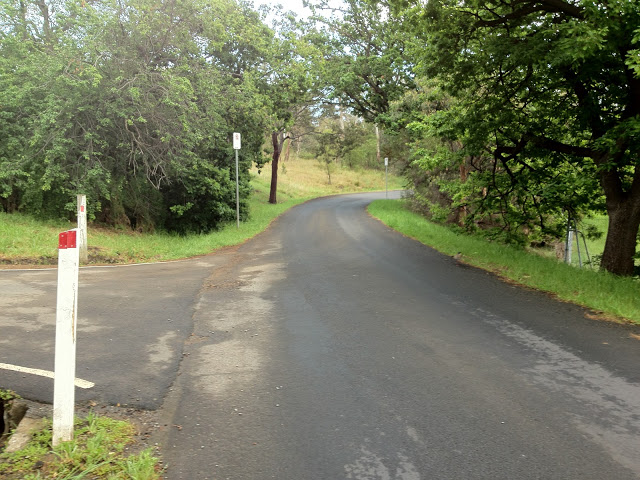 Carriage Drive on The Domain
This is the first post of a series on some of the great road cycling climbs around Hobart. You can be notified of new posts in the series by following me on Twitter.  I have ordered these climbs according to my own preference.  No doubt you'll disagree with me: just tell me in the comments!  I hope this will inspire you to go and ride these climbs 🙂
Onto the climb!  The Domain is a great little climb within 5 minutes ride of the city centre. My friends and I use it for doing repeats. The climb starts at the bottom of Carriage Drive, a smooth little one way road that winds its way up the Domain. Be aware that the road becomes two-way half way up the climb.  Initially a gentle gradient, the climb lures you into a pace of up to or even over 30 km/h, until you round a bend half way up and the gradient triples! This is guaranteed to pour that lactate pain in as you drop through the gears.
But immediately after the steep pinch, the road levels out for a couple hundred metres, where no doubt you'll work hard to put the pace back on again. On reaching a 4 way intersection, turn right (don't forget traffic in your pain-induced haze), and follow the curves in the second half of the climb around to the summit of the hill. Keep following the road straight round the circle at the top, and back down the hill, then roll round to the bottom of Carriage Drive to do it all again!
See if you can fit in 5 repeats in a lunch break!  Coming up in my next post, a climb that zigs and zags…
The Domain
Distance
2.2km
Category
4
Elevation
102m
Gradient
4.6%
Maximum Gradient
15%
Time from city
5 minutes
Traffic
low
Strava
http://app.strava.com/segments/634467

How to get to the climb: From the Cenotaph, ride under the highway, turn right, and immediately after entering the highway, exit left. Carriage Drive is 50m ahead on your left.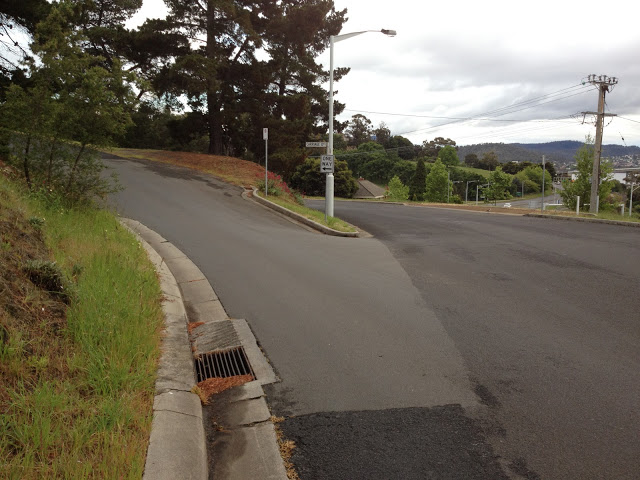 Your climb starts here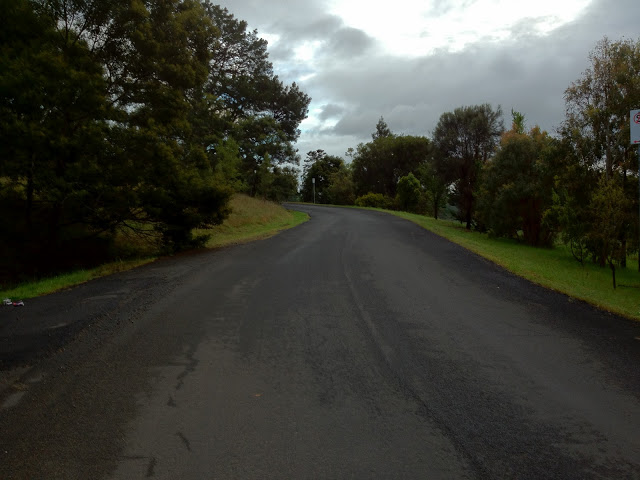 Continuing up the hill
Governor's digs on your right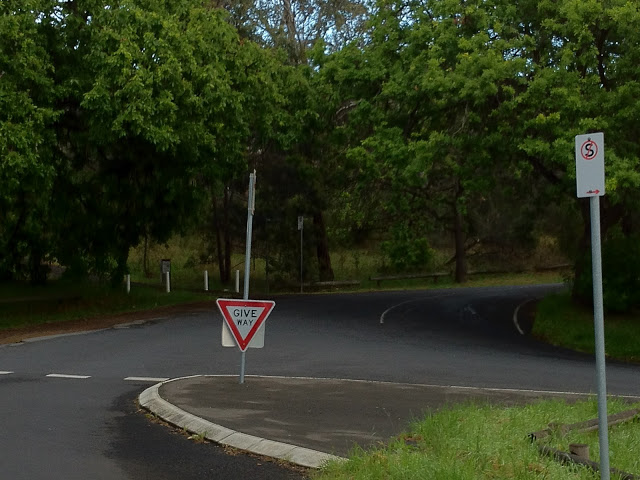 Watch for traffic as you fly through this intersection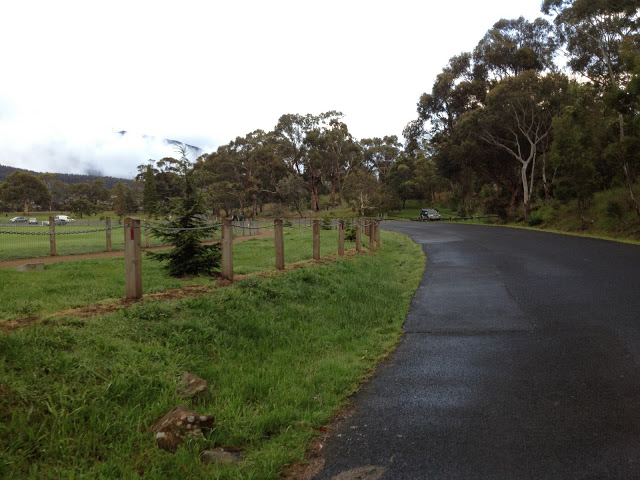 Round past the sports grounds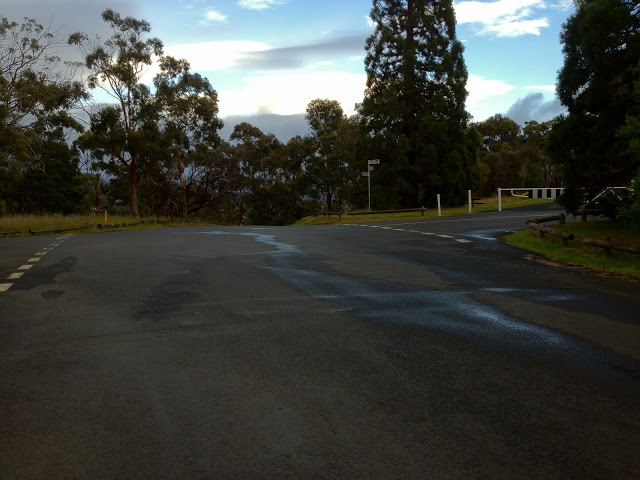 Turn right here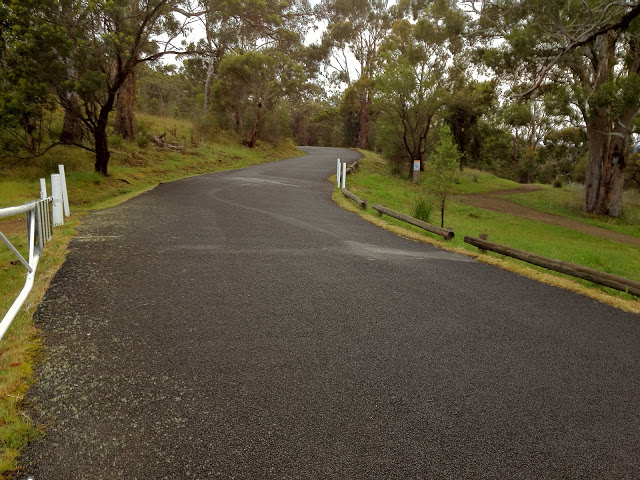 Road surface is a bit rougher now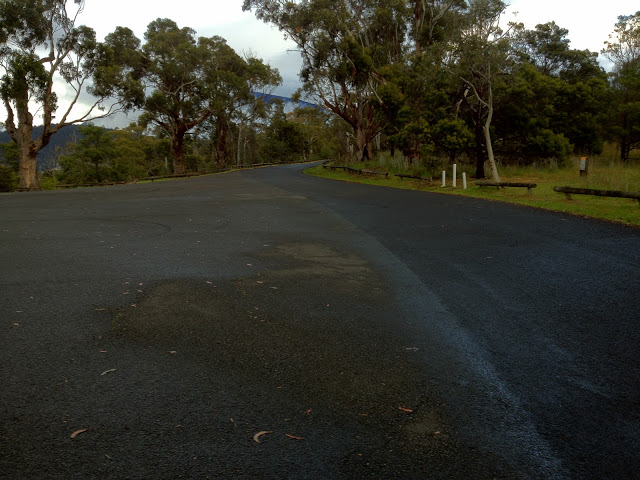 Almost there!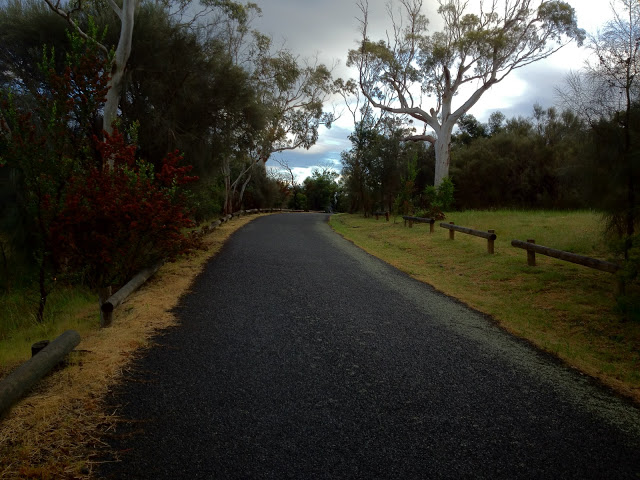 The top of the climb
Other posts in this series: