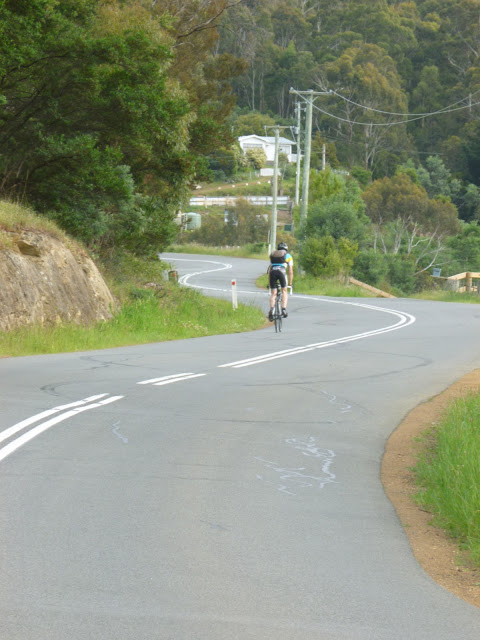 Iain cruising on Grasstree Hill
This is the sixth post of a series on some of the great road cycling climbs around Hobart. You can be notified of new posts in the series by following me on Twitter.  How many of these climbs have you done?
Earlier in the series:
Grasstree Hill is located on the Eastern shore of the Derwent River, behind the suburb of Risdon Vale. It is a category 3 climb, with a smooth and constant 5% gradient which is ideal for a tempo climb. The road surface is in good condition and is quite smooth, unlike many climbs in Hobart. The climb forms part of a popular cycling route to Richmond in the Coal Valley; many riders do a loop over Grasstree to Richmond and return south over Tunnel Hill or north via Brighton.
The western side of the climb is sheltered from many of the winds of Hobart, and hence is a pleasant climb at almost any time of the year. It gets sun quite early despite being on the western side, and is thus a great route for an early morning loop before work.
The eastern side has a bit more variance and is considerably more exposed to wind. The corners are a bit sharper, the road feels a little less smooth, and the gradient is a little less constant. Even without spectacular views that are a feature of nearly every other climb in Hobart, it is still an enjoyable ascent.
At times there can be potential for conflict with cars as some drivers in this area are not very considerate towards cyclists, so be aware of traffic. Grasstree Hill is also very popular with motorcyclists, some of whom travel considerably above the 60 km/h speed limit.
Both sides of the hill make for a great descent, not overly fast at 5%, but with little need to touch the brakes at almost any point.
Your Challenge: Ride each side of the climb 3 times in a row. Improve your time on each attempt. (This will require a couple of hours)
Next, I'll talk about a climb I recently rediscovered that could be my new favourite climb…
Grasstree Hill (North approach)
Distance
4km
Category
3
Elevation
197m
Gradient
4.9%
Maximum Gradient
7%
Time from city
60 minutes
Traffic
low-medium
Strava
http://app.strava.com/segments/627923

How to get to the climb: Ride to, and up the South approach, then down the other side…
Grasstree Hill (South approach)
Distance
5.3km
Category
3
Elevation
219m
Gradient
5.3%
Maximum Gradient
8%
Time from city
40 minutes
Traffic
low-medium
Strava
http://app.strava.com/segments/622786

How to get to the climb: From the Cenotaph, ride north on the bike track until you reach Elwick Rd. Turn right, ride to the end, then dogleg right onto Goodwood Rd.  Follow this road about 6.5 km to the base of the climb (straight through the roundabout)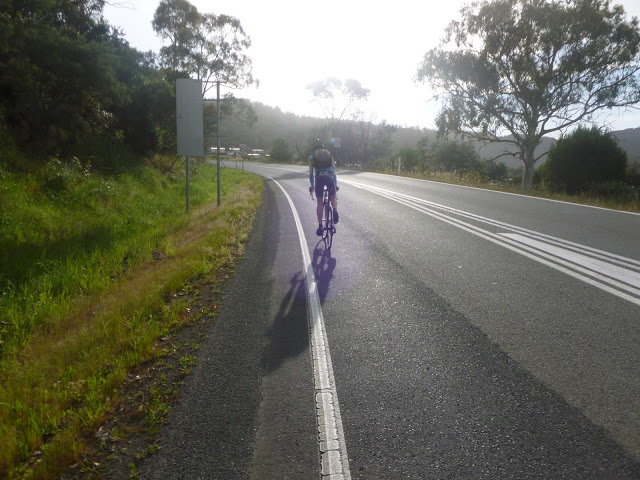 Early morning climb with Iain
Iain isn't sure if he should be riding or stopping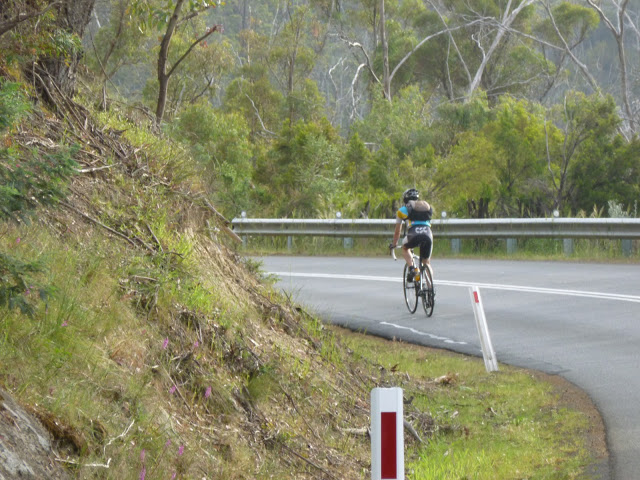 Lots of corners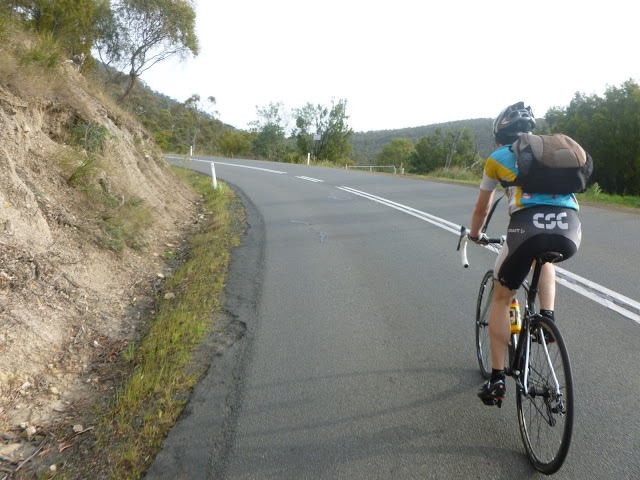 Great road for a relaxed ride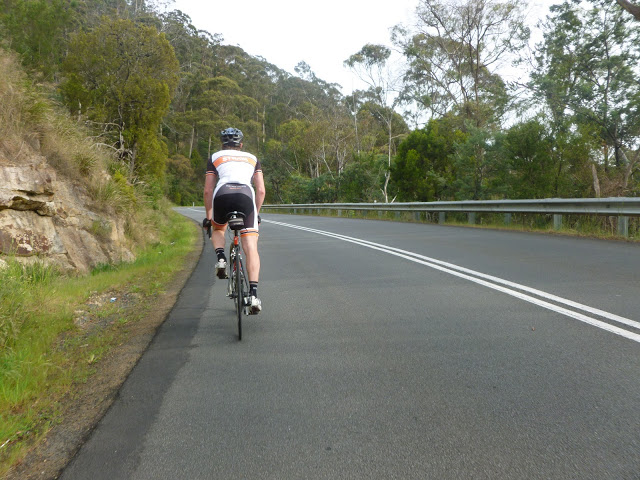 Oops… how did a photo of me get into this blog?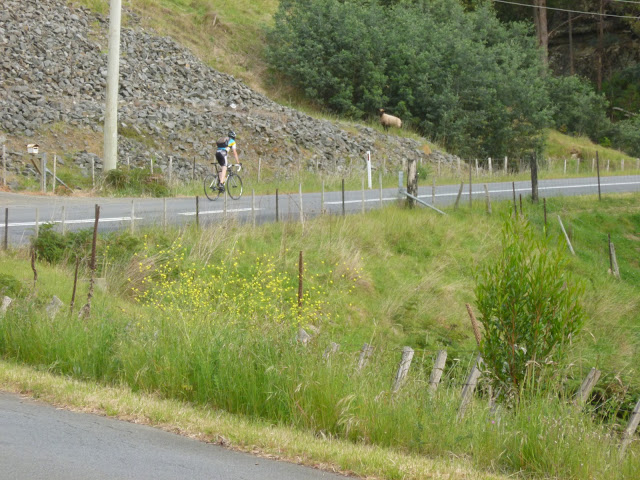 The sheep watch suspiciously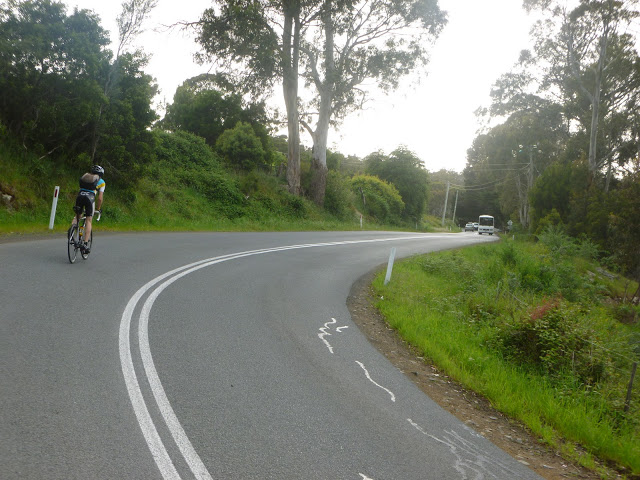 Iain rides towards the summit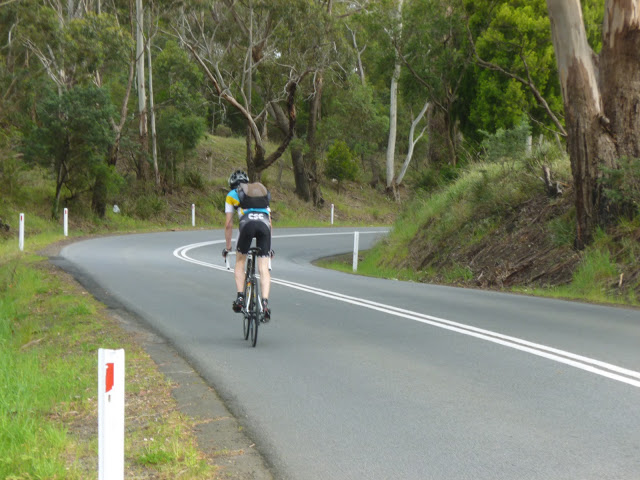 Summit just around the corner (southern approach)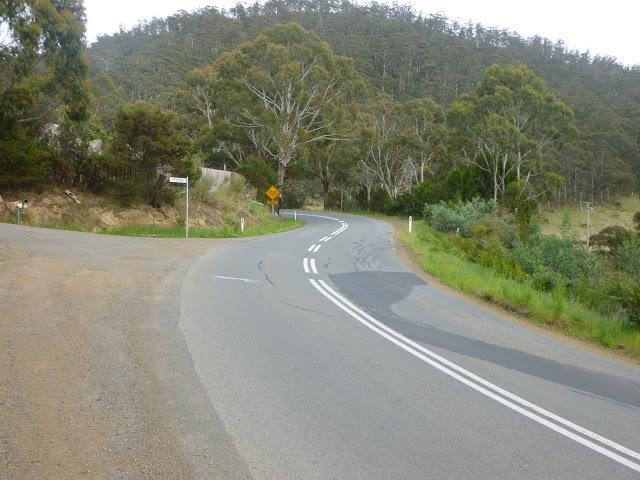 Summit just ahead, northern approach (full power on)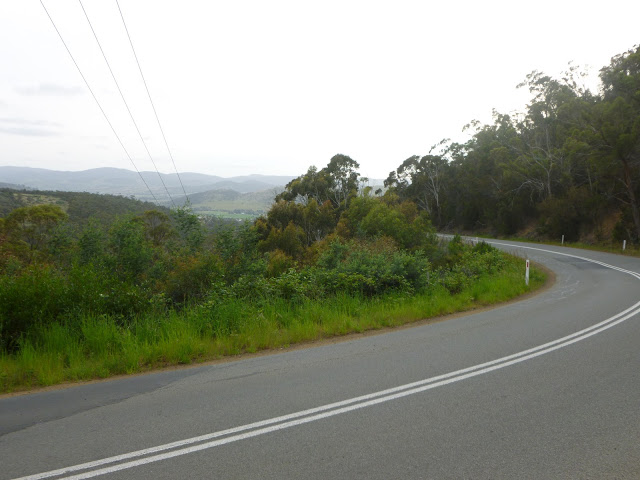 A glimpse into Coal valley just past the summit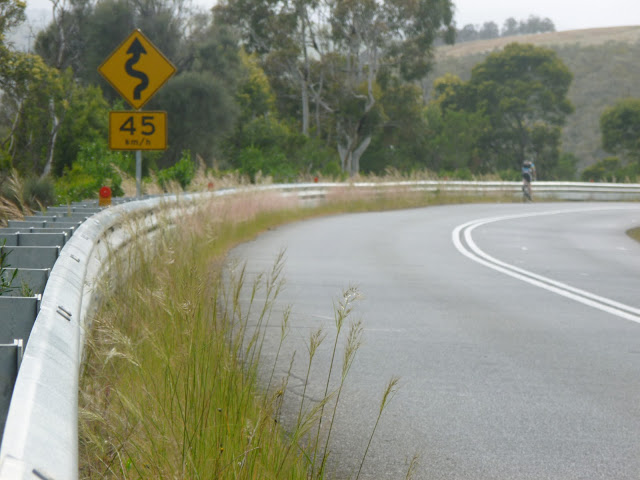 Fast descending, great curves.  Just don't go over the roadside barriers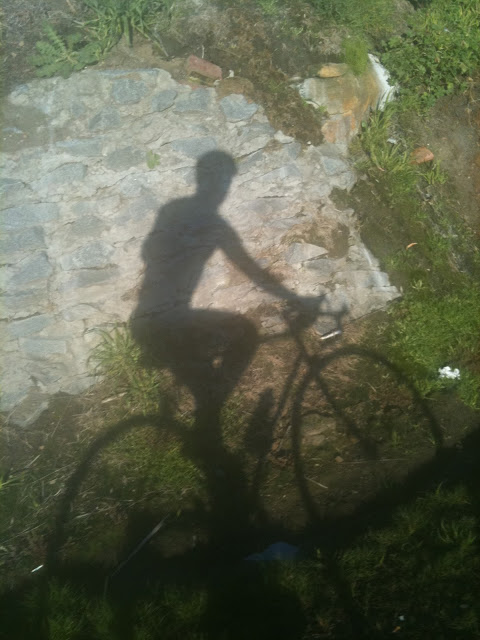 Roadside Shadows
Other posts in this series: