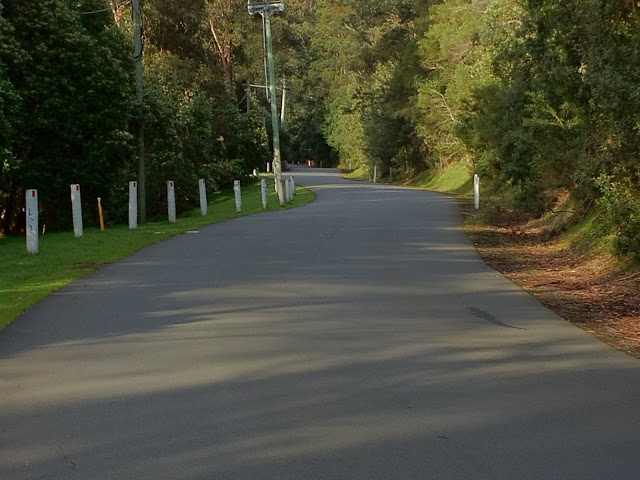 Strickland Ave: my favourite stretch of the climb, climbing towards Big Bend
This is the fifth post of a series on some of the great road cycling climbs around Hobart. You can be notified of new posts in the series by following me on Twitter.  No matter what you may think, this is the definitive list of climbs in Hobart. At least until someone else comes up with a better one!
Earlier in the series:
Strickland Avenue is one of Hobart's best known climbs, winding its way through South Hobart and The Cascades into the foothills of Mount Wellington. It's one of several approaches to Mount Wellington, and probably the most popular route to get there from Hobart by bike.
I ride Strickland Ave several times a week as it is part of one of my commute routes. Despite the familiarity, I still enjoy the climb and still find new scenery to look at each time I ride – unless I'm trying to beat my personal best time up the hill, in which case I really don't see anything as I ride in a vortex of pain…
Strickland Avenue was the first part of the Team Time Trial route for Stage 1 of the 2011 Tour of Tasmania. The TTT then continued to the summit of Mt Wellington.
The climb starts at Cascade Brewery in South Hobart, a mere 10-15 minute ride from the city centre along Macquarie St. I break the ascent into 3 sections, with Hobart Rivulet crossings forming the divisions between the sections. The first section from Cascade Brewery to the bridge is wide and flowing and it is tempting to ride hard and fast along it, as the road is smooth and relatively easy going. So you can set a cracking pace here but you may regret it!
At the bridge over Hobart Rivulet, the road curves steeply back on itself, and narrows dramatically, with overhanging gum trees providing welcome shade on hot days. Soon on the right you'll see a yurt-like house as you climb a steep bend (go up a gear and power up it!). The climb continues at a steady 6%, winding through Cascades until you reach the second crossing over Hobart Rivulet, on a corner which is also the steepest pinch. After the pinch comes a gentler section that finishes at a T-Junction with Huon Rd.
Turn left to roll back to Hobart, or right to continue on what I think are some of the best cycling roads in Australia. No joke. Also turn right if you are heading to Mt Wellington.
Your Challenge: beat Andrew Crawley's KOM of 10:48 (25.4 km/h). Did I say the challenges have to be achievable?
Coming up, a great climb for nearly any day of the year…
Strickland Ave
Distance
4.6km
Category
3
Elevation
247m
Gradient
5.4%
Maximum Gradient
15%
Time from city
15 minutes
Traffic
medium
Strava
http://app.strava.com/segments/627474

How to get to the climb: Ride up Davey St to the Southern Outlet, then turn right and left onto Macquarie St. climb starts at Cascade Brewery (you won't have trouble finding it).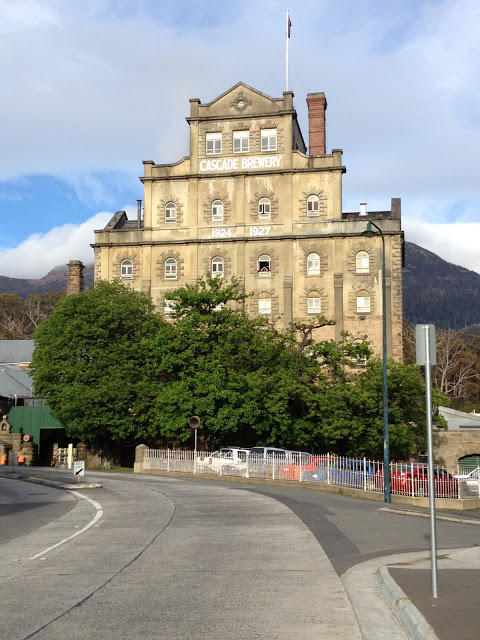 I did say you wouldn't be able to miss Cascade Brewery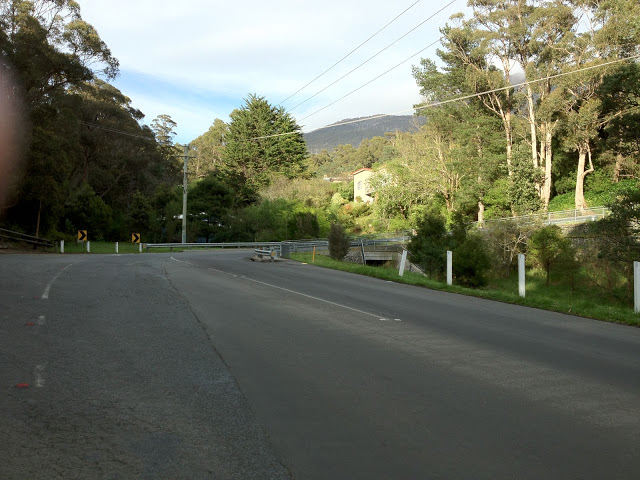 The bridge which marks the end of the first segment of Strickland Ave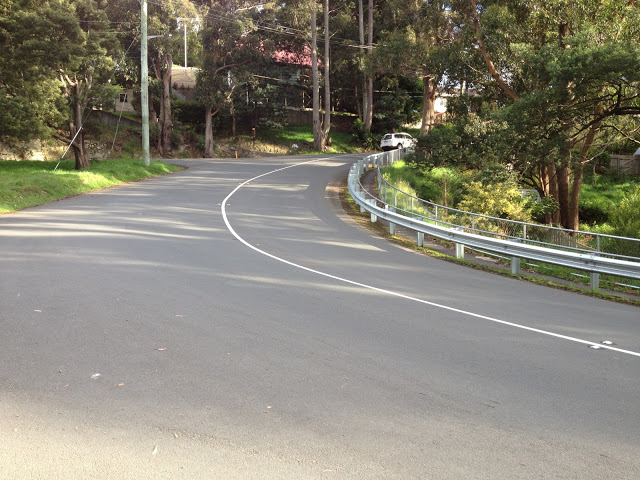 Yurt corner: the first of two steep pinches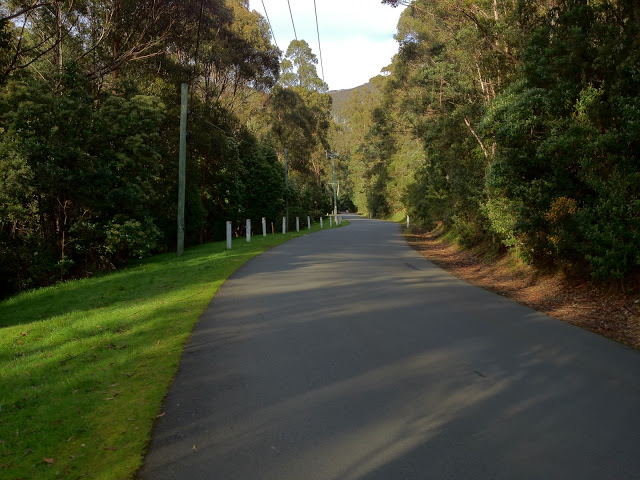 Smooth road, out of suburbia at last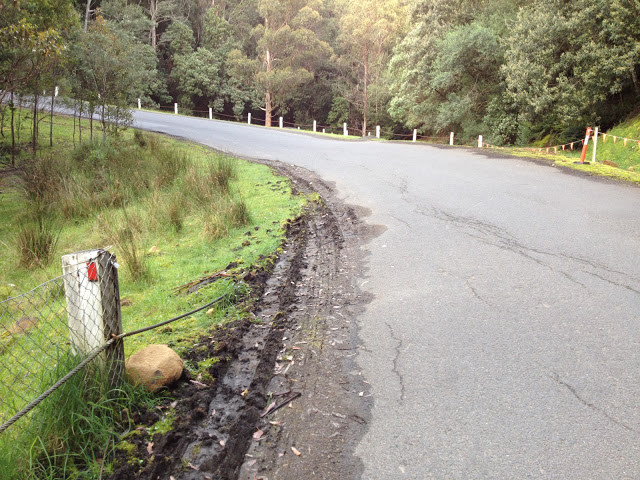 Big Bend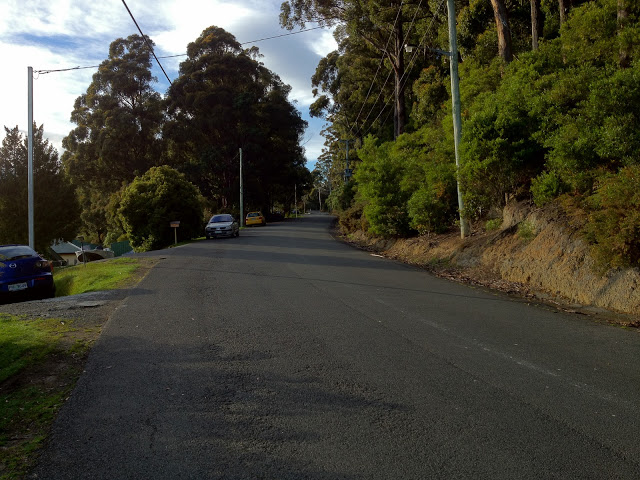 The final straight
Just about at the top of the climb now
Other posts in this series: