8am at sea level we gathered, 11 riders in all.  The hills loomed above us, but we were not daunted.  Climb them we would, and nothing would stop us.  And when we had climbed them, we would descend to the depths of the valleys, and again we would ascend their lofty heights.
'Twas a pleasant dream.  And yet we prevailed.  Eight and nine tenths of us completed the course, a 2600m extravaganza of climbing following a tortuous and tangled route around the foothills of Mount Wellington.  One tenth of a rider?  Well, Dan descended the mountain in the support vehicle.  But he did complete all the climbing that was on the menu.  The other Dan pled broken ribs in his early abandon.  And one other rider — his name now lost to my ken — pled afternoon criterium.
Our organisers had fled.  Barry had a touch of the man flu.  And Mark seemed to think it would be more fun to play with awesome slag-destroying remote control robots!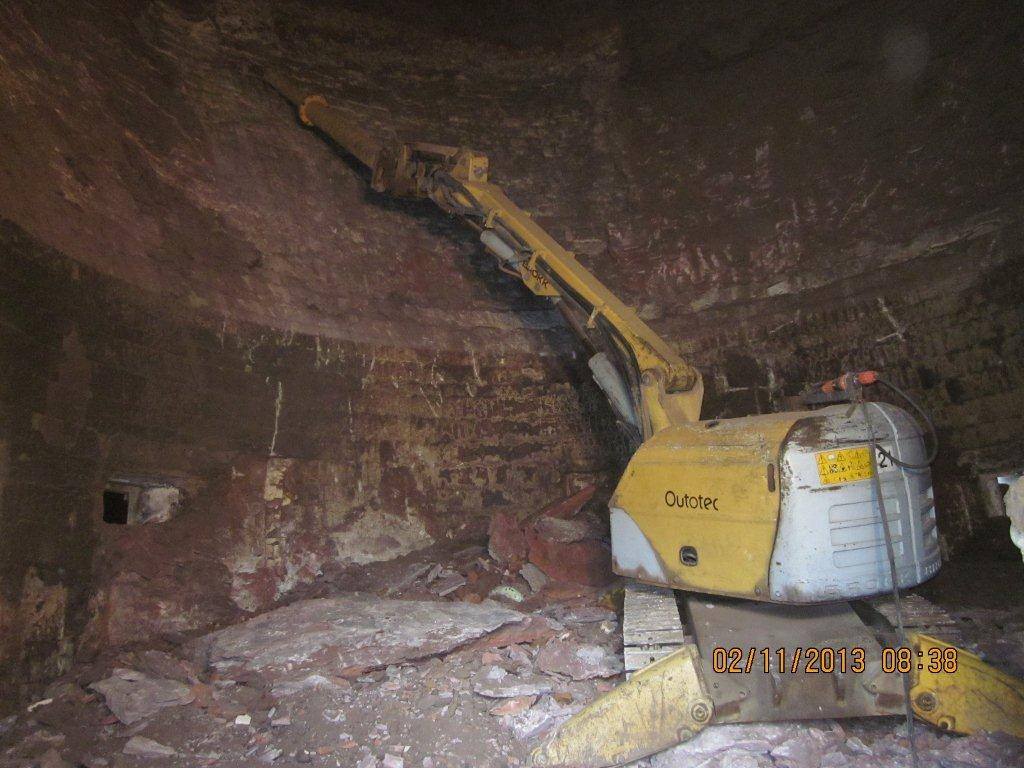 But we knew we could make it on our own.
The morning started with a warm up on Napoleon St.
Then Lynton Ave.
And Washington St.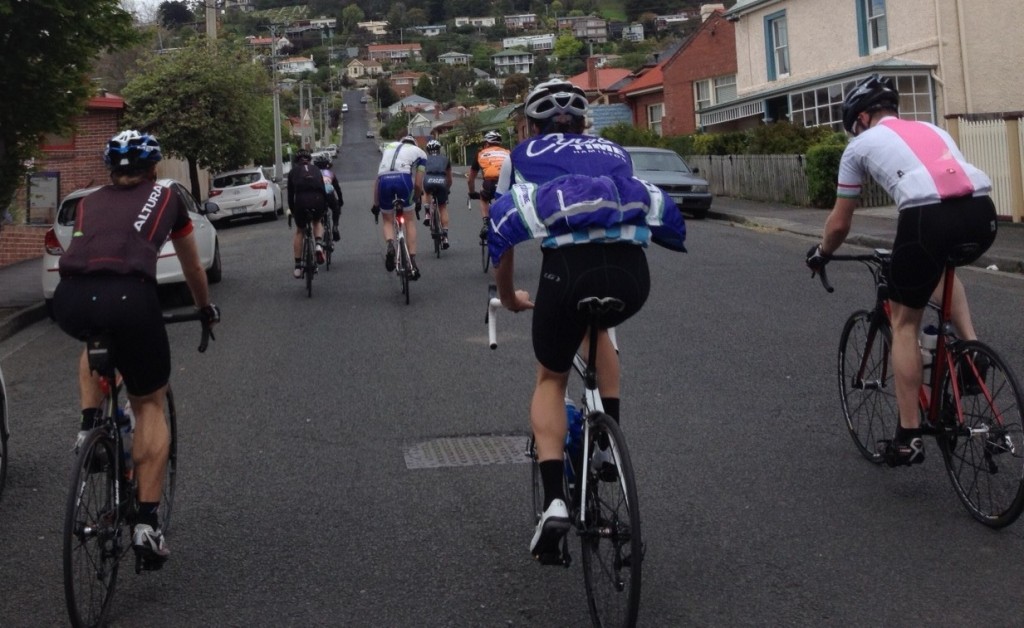 Followed closely by Hillborough Rd.
Lots of steep climbs.  Even Sam was forced to swap into the little ring on some of those hills.  After Hillborough Dan farewelled us, as we made our way to Waterworks, and then huffed and puffed our way to the top.
A welcome break was had there, as our intrepid and trusty support driver Stephen awaited with food and drink.  Made the day so much better!
Back down the hill.  A good sensible gradient this time, Huon Rd.
But back to the silly climbs with Old Farm Rd shortly thereafter!
That was the last of the crazy short steep climbs.  Now we just had 2 climbs left: Strickland and Longley – Wellington.
Strickland we cruised, slightly quicker than I thought we would be able to.
But when we arrived at Longley, another rider noticed that I had broken a spoke on my rear wheel.  Yay!  A quick text message to our support driver, and he turned up within mere seconds, we had the wheel swapped out and ready to ride in moments.  So it seemed.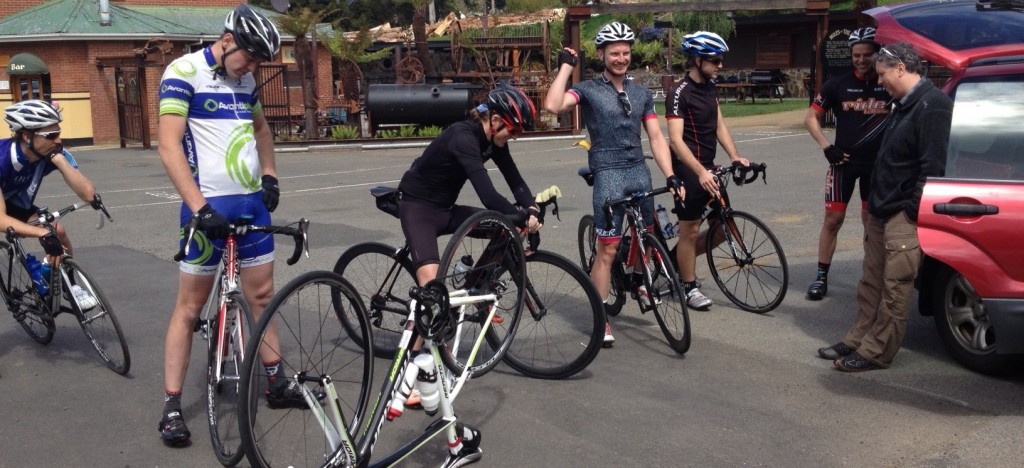 Up and up again!  Longley – Neika.  Neika – Fern Tree turnoff.
And Fern Tree to the summit of Mt Wellington.  At this point, my legs were telling me 'enough'!  I dropped back from the front group, and found a more comfortable pace with Chris, and we made our way to the top at a much more survivable pace.  Kudos to all the riders — Tim, Piers, Sam, and others — who finished with PRs up the final climb!
The weather was good, still but not hot.  Cloudy, just a fraction too cold on the descents, but not overly unpleasant.  The company was excellent!  Our support driver was great, and appreciated by all!
Sam did climb Wellington in the Big Ring. Kudos!
And the hills?  Well, I was not quite defeated but I was surely sore at the end.  My Wellington time was certainly not impressive, and while my heart and lungs were ready to give, my legs were not! And the next morning I could barely move, groaning my way out of bed and around the house.  The forecast rain, sleet, hail and wind, together with my evident lack of form, were enough motive for me to pull out of day 2 🙁  I hope they had a good day!
Updated 5 Nov 2013: Photos added to the story. Full set of photos by our support driver Stephen are now available on Flickr