After Christmas we took a family holiday up to Launceston and I brought my bike. Unfortunately I slept quite poorly each night but this meant I was up soon after 5am each morning, with beautiful still warm weather beckoning. So I went riding until my family arose from bed 🙂
Day 1 was a solo ride up along Bridgenorth Rd, pushing a little on the hills but not overly much. Took Notley Hills Rd which turned rather unexpectedly into dirt just at the start of the descent! Another rider caught me between Legana and Launceston, and that encouraged me to ride that little bit faster.
Day 2 saw me turning up at a church car park in central Launceston where a group ride was supposed to depart from at 6am. Six other riders turned up and it was, for me, a tough ride: 3 of the riders pulled away from me on the key climb of the road, and I could not take all my turns in the paceline towards the end of the ride. To finish off, I was dropped at a roundabout where I paused a little too long and I was unable to get back into the group. Still, the ride finished soon after that, with the biggest cup of coffee I've had in my life.
With a poor night's sleep again bringing me out of bed at 5am, I decided on the third day to do another, longer solo ride, this time east towards The Sideling, a mountain pass about 40km from Launceston. Again, a beautiful morning, uneventful and empty roads, and a very enjoyable climb up to a lookout on The Sideling, and thence back to Launceston, somewhat faster than on the way out (downhill…) For some silly reason, I finished off by riding up the crazily steep David St, and rolled down to Stillwater for coffee with my family.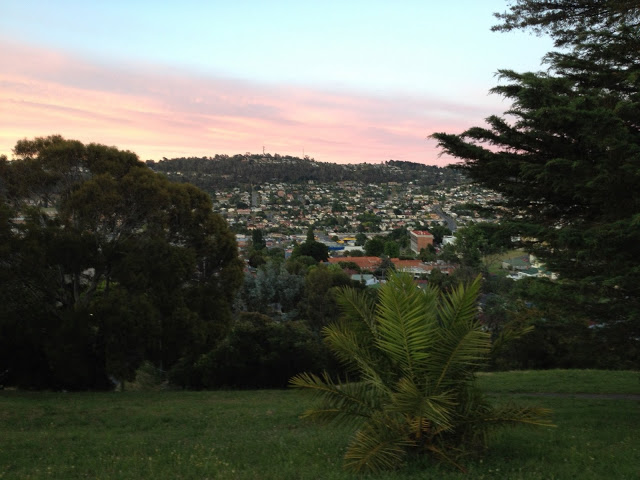 Launceston, very early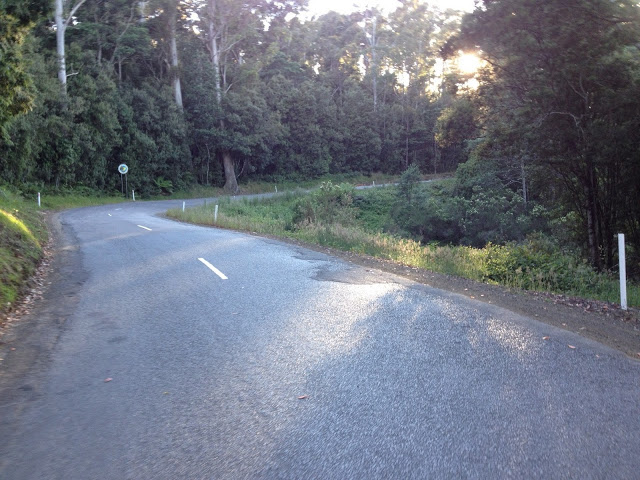 Start of The Sideling climb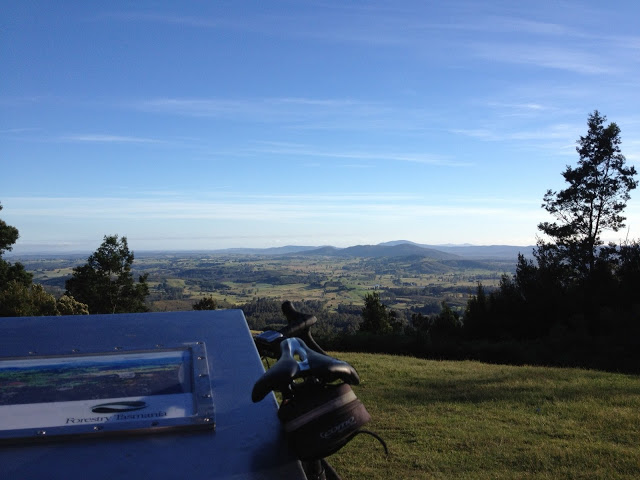 At the lookout on The Sideling, my turning point
Strava: Bridgenorth 6am bunch The Sideling