This morning, I turned my computer on to be greeted with notification of yet another update to Adobe Reader.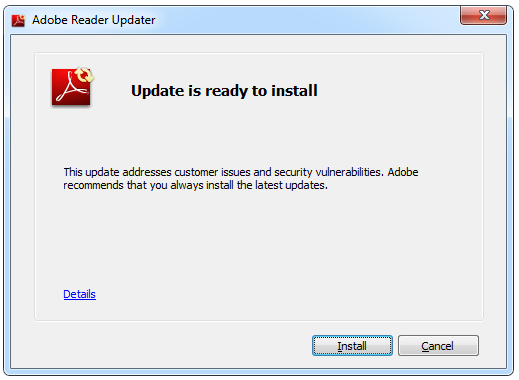 Now I believe that regular software updates are basically a good thing. Yes, they are a hassle but at least Adobe is fixing bugs and security vulnerabilities, right?
But that's where the goodness ends. The update dialog is pretty vague as to what you are getting in the update. Fortunately there is a Details link, so let's click on it to see where it takes us. Right. It takes us to a list of all the recent releases of Adobe Reader. So I still have no idea what is changing in this update, or even which version I am being updated to or from. This little release notes page also has an bit of a catch-22 dependency situation whereby you need to have a PDF reader (presumably Adobe Reader) installed in order to read the release notes. Not the best dependency to have when you are trying to install Reader in the first place.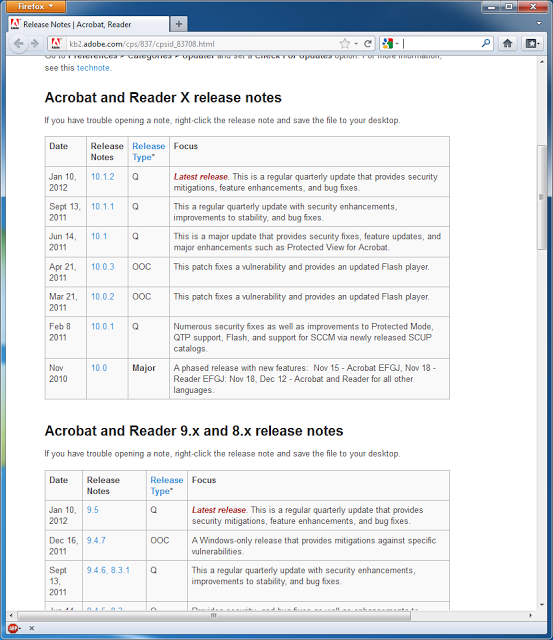 Clicking the Details link in the update doesn't give you details of that update.
It gives you details of all updates from all time
The Adobe Reader updater has one set of issues. The Adobe Flash Player updater has a different set. Oh yes, they are separate applications. And they both run on start up (how often do you restart your computer these days? Updaters shouldn't be running on system start up)
The Flash Player updater is reasonably smooth, apart from the confusion of two dialogs appearing in succession, each with a handy check box. You must not tick the check box in the first dialog, but you must tick the check box in the second dialog that appears. Got that? Now tell me, why do we need two dialogs for the install? I already said "go ahead" by clicking the first Install button.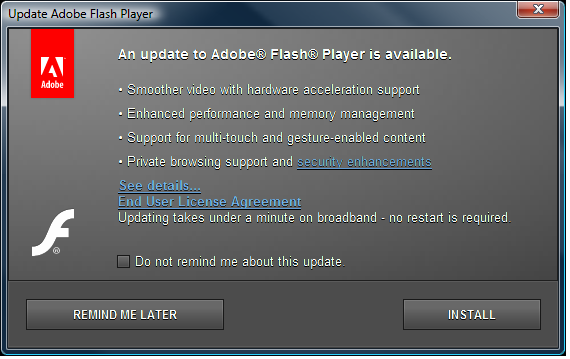 You don't want to tick that check box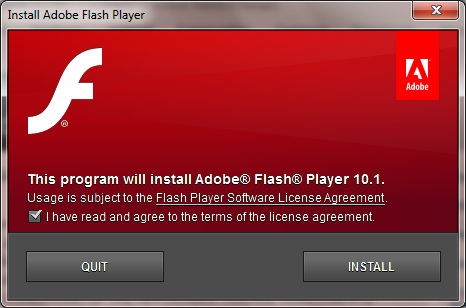 But you've gotta tick this one. Now click Install again
Just a note about that license agreement link. I think Adobe must have a policy of making it difficult to find information about their products. Clicking that link takes you to a page with EULAs for all 10 thousand of their products, with each EULA in about 5 million different languages. Good luck finding the correct agreement.
But two update programs isn't enough for one company. We need more! So here's another. This one also runs at start up and handles a bunch of other Adobe applications.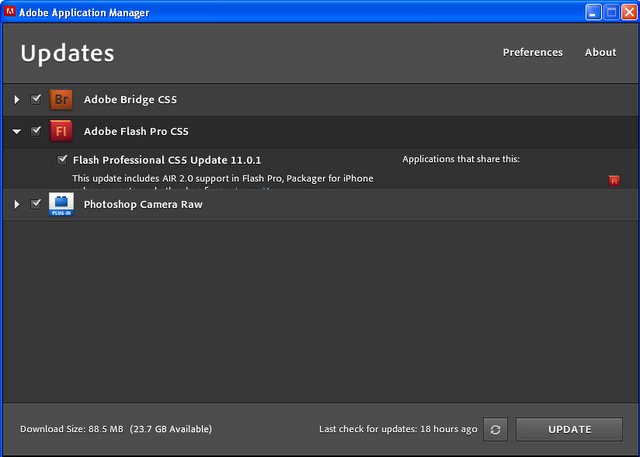 A plethora of Adobe application updates
How do you think the Adobe Reader update today finished? Note that the version I got is now visible, now that I've installed it. I give you the dreaded Restart Now button: