Windows Updates have improved dramatically over the last few years.  With Windows 7, the integrated updates install smoothly and without much fuss (apart from the occasional EULA or Internet Explorer Upgrade to throw a spanner in the works).
There's just one thing.  In general, the update titles are useless.  Completely useless. "Security Update for Windows 7"? Why else would I be running Windows Update?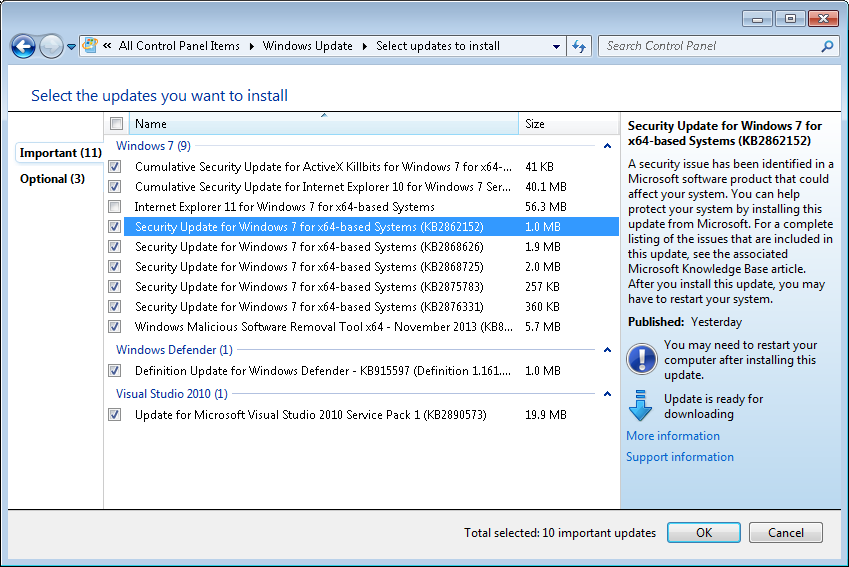 Furthermore, the detailed description is also useless — it doesn't actually provide any details!  It's even more ambiguous than the title! "A security issue has been identified in a Microsoft software product that could affect your system."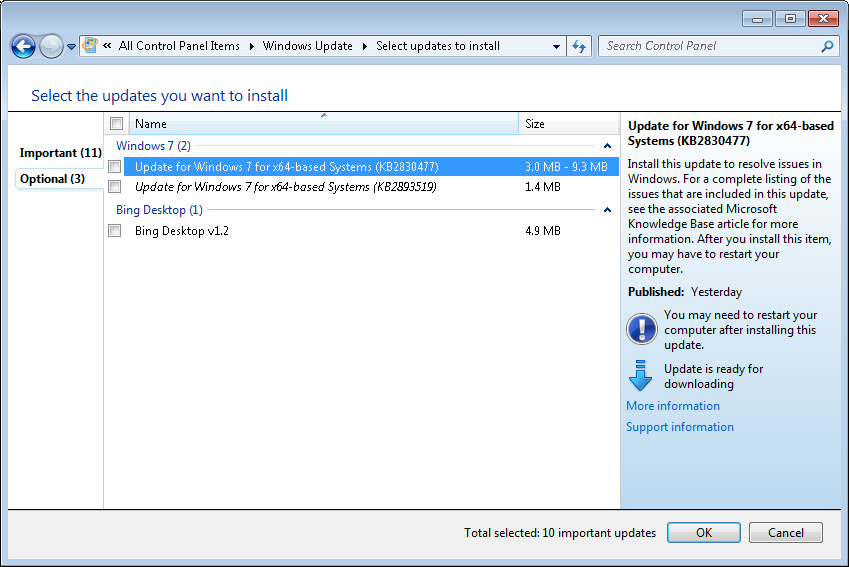 Let's look at what's wrong with "Update for Windows 7 for x64-based Systems (KB2830477)":
It doesn't tell us what the update actually provides
We already know it's for Windows 7 — that's in the group title.
We don't need to know it's for x64-based Systems — Windows Update won't serve us updates for the wrong system type
We couldn't we see "Update for RemoteApp and Desktop Connections features is available for Windows (KB2830477)", instead? So which sleeve did I pull that descriptive and useful title from?
Well, the thing is, Microsoft already do know exactly what the update is providing.  They have even taken the time to write a succinct title for the update: it's the title of the Knowledge Base article associated with the update, and it's even linked to from the update. For example, instead of "Update for Windows 7 (KB2852386)", we could have "Update: Disk Cleanup Wizard addon lets users delete outdated Windows updates on Windows 7 SP1 (KB2852386)"
Now it's even worse when using WSUS — you now have to trawl through hundreds of nearly identically titled updates, with only a KB article number to differentiate.  So easy to accidentally approve the wrong update.  Why, Microsoft, why?  Is it so you don't scare consumers who don't understand what the update provides?  They just press the big "Automatic Updates" button anyway!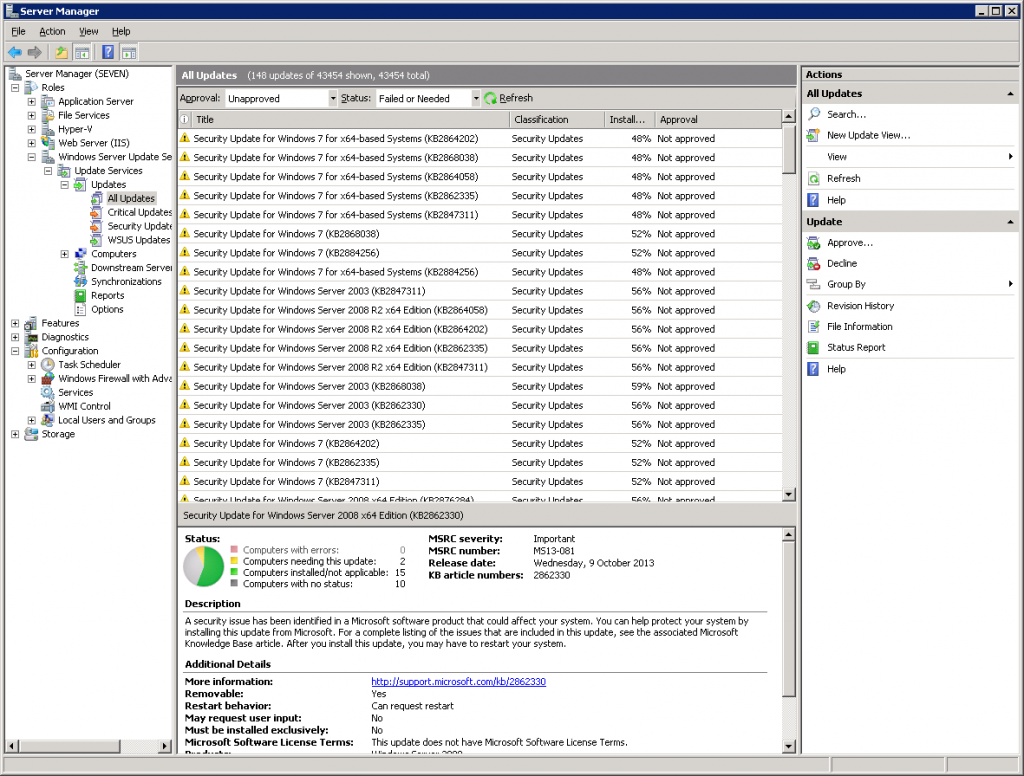 Admittedly, Microsoft have taken a big step in the right direction with Visual Studio updates: the description for Visual Studio updates generally gives you some information about what is being updated: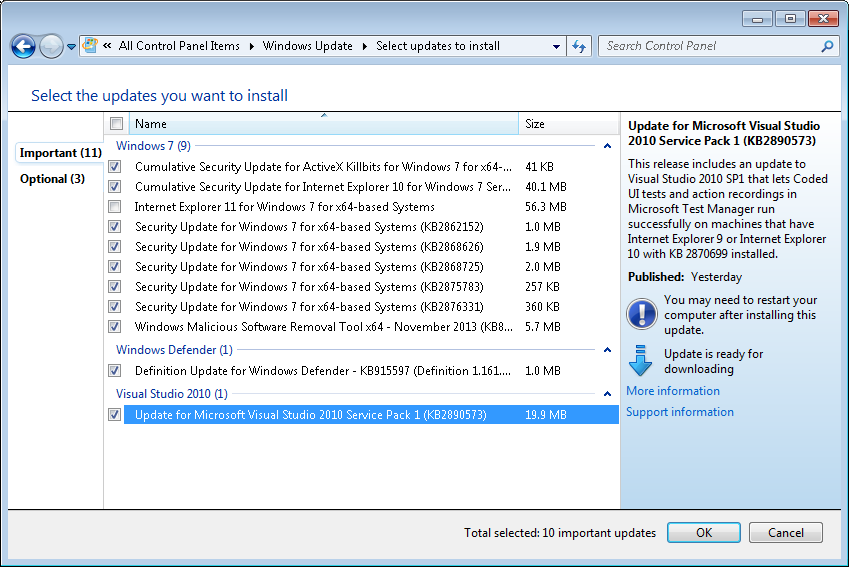 But even that could be improved. We've got a lot of repeated information: "Visual Studio 2010" is referenced 4 times: in the group title, in the update title, in the update title in the preview pane, and in the description of the update, again in the preview pane! Surely we don't need to know that 4 times! And why don't we go with a title of "Update fixes coded UI test issues for Visual Studio 2010 SP1 in IE9 or IE10 when KB 2870699 is installed (KB2890573)". Sure it's a little bit long, but it's better than "Update for Microsoft Visual Studio 2010 Service Pack 1 (KB2890573)".
So in conclusion, may I ask you, Microsoft, please, fix these update titles? Just start giving us titles that mean something? And if you are feeling particularly generous, you could even update the description of the update to add more meaning, not less!