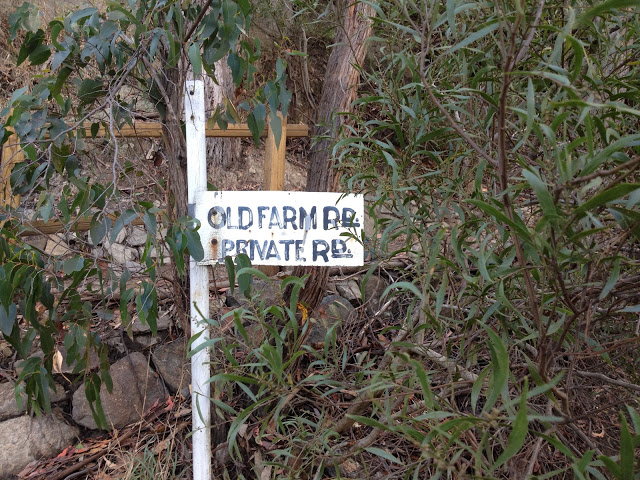 Old Farm Road
Yesterday I discovered a beautiful road climb within a few minutes of the city centre.  I'm amazed I've never ridden it before.  Tucked away behind Cascade Brewery is a little road called Old Farm Road that follows Guy Fawkes Rivulet (does anyone know how it got its name?) straight towards the base of Mount Wellington.
The entrance to the climb is unprepossessing, passing the industrial complex of Cascade Brewery.  But tucked away to the left of the complex, Old Farm Rd beckons, first of all gentle rising as it passes a grassy park, ducking through some trees with Mt Wellington glowering above, and then tucking around and over the little rivulet before starting to climb in earnest.
This little road is just one lane wide, and you could be way out in the bush — there's no sign of the city.  After the bridge over the rivulet, you ride past a few houses before a couple of fantastic hairpin bends that lead into a steep ramp.  Watch it on the descent — you'll smoke your brakes coming into those corners!
Old Farm Road is also an access road for mountain bikers heading towards some of Hobart's best tracks.  But this blog post is for skinny tire bikes!
It's a steep little climb, 1.8km at 9.0%, making it a Category 3 climb in Strava's estimation.  It has steep ramps, hairpins, a bridge, and is just one lane wide.  I love it!
Old Farm Road
Distance
1.8km
Category
3
Elevation
162m
Gradient
9.0%
Maximum Gradient
22%
Time from city
5 minutes
Traffic
low
Strava
http://app.strava.com/segments/1212891

How to get to the climb: Take Macquarie St, and turn right after Cascade Brewery.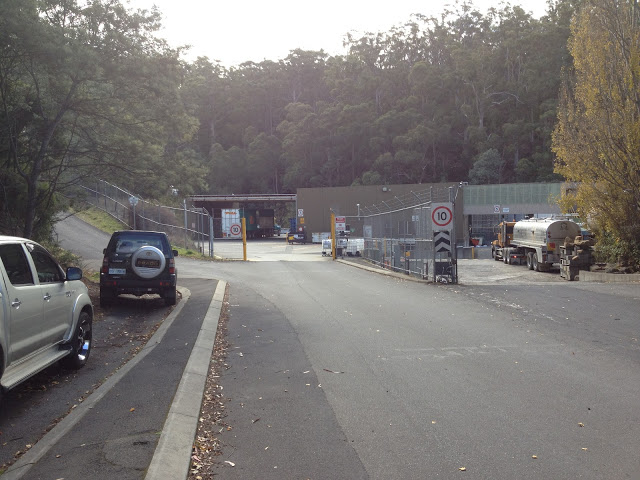 There's Old Farm Road, off to the left.  Ignore the trucks…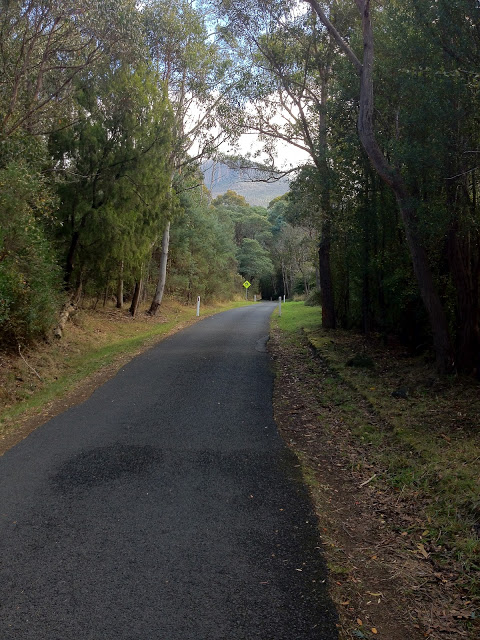 Mt Wellington in the distance as the road narrows to a single lane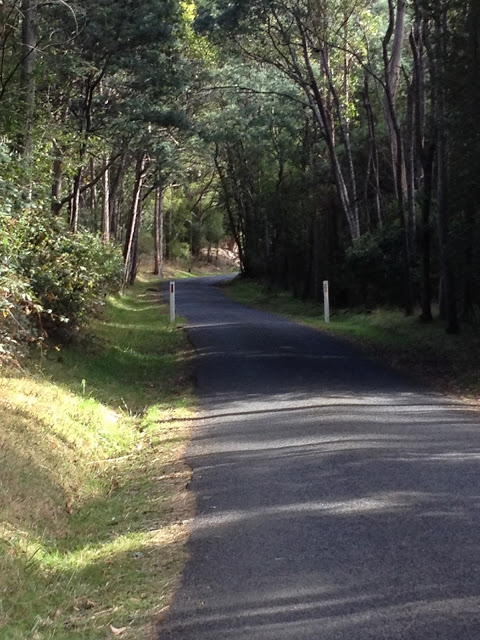 A gentle gradient here, but enjoying the scenery too much to smash the climb!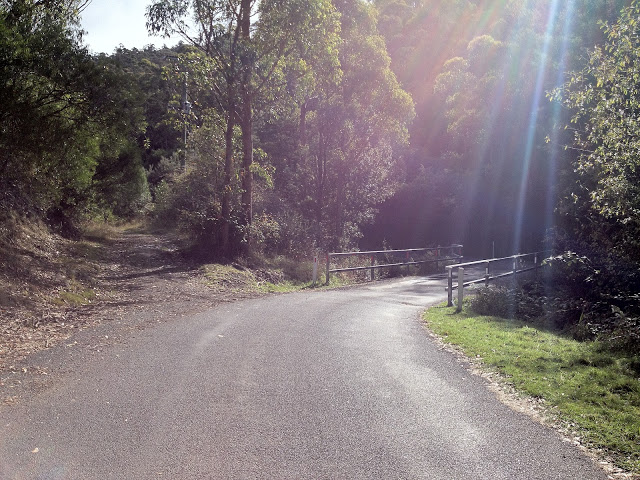 Crossing Guy Fawkes Rivulet!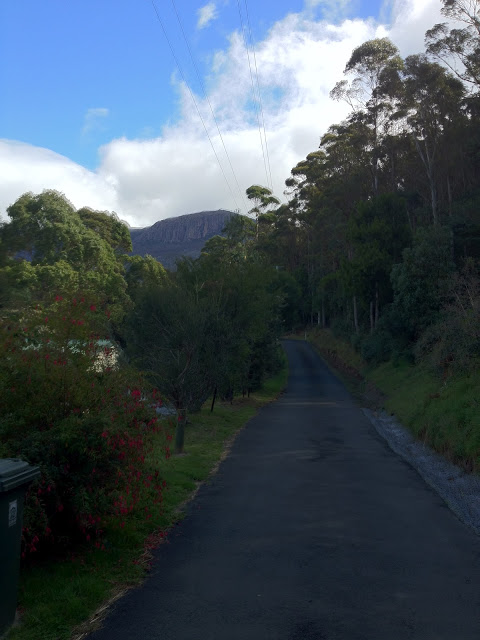 Now we start climbing.  If it wasn't for the gum trees, we could be in Europe somewhere.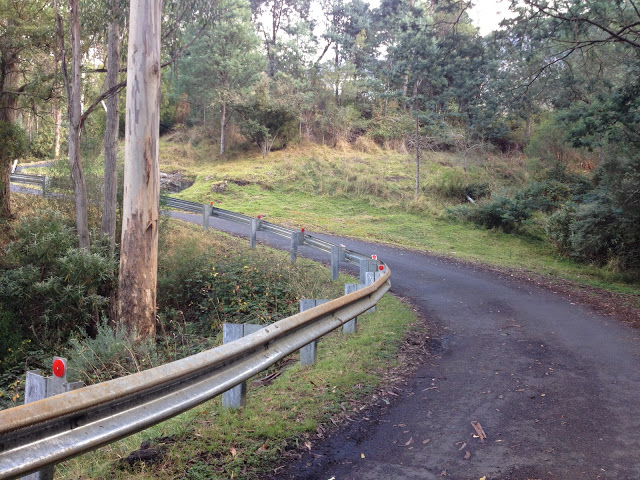 Steep hairpin bends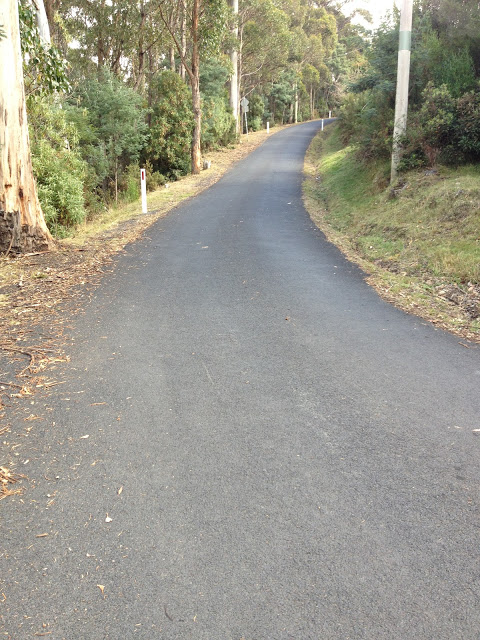 22% here we come!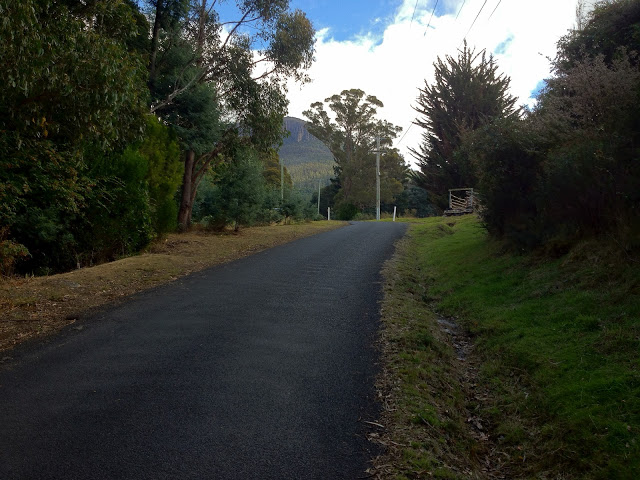 Is that the Old Farm ahead?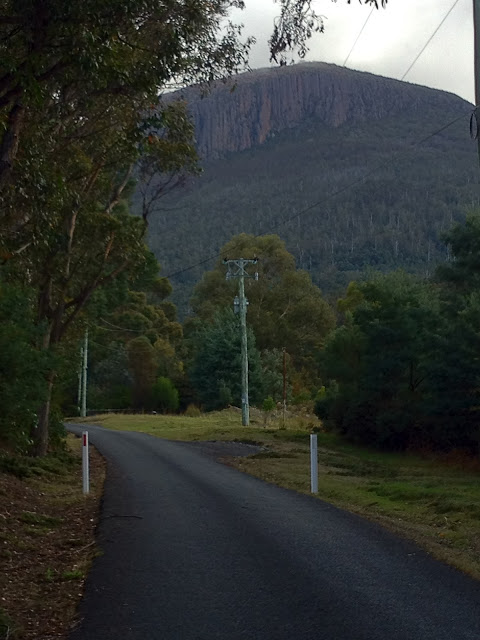 Mt Wellington towers over the climb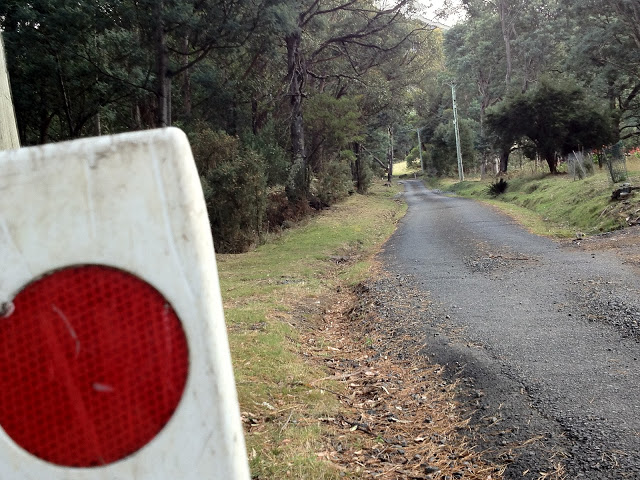 Just for fun!
This post has been written in the style of my Top Ten Climbs Around Hobart series. Here are some other cycling climbs around Hobart: