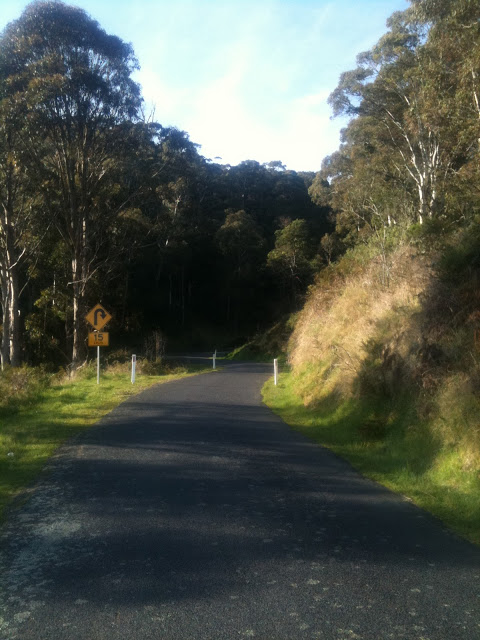 Collinsvale Rd: Devoid of traffic, narrow and windy – fantastic climbing on a bike!
This is the seventh post of a series on some of the great road cycling climbs around Hobart. You can be notified of new posts in the series by following me on Twitter.  If you've climbed all the climbs I've described so far, you'll have climbed a total of 1537m.  Lots more climbing to come yet!
Earlier in the series:
Whenever I look at a map and see an old road and a new road heading up a hill, I know there's a great chance I'll find a beautiful climb on a quiet, winding road. That's the case with Old Willunga in South Australia and it's certainly the case with this climb to Collinsvale. The climb starts at the beginning of Collinsvale Rd, signposted as an alternative route. The road passes a handful of houses in the suburban fringe before turning on the charm in earnest.
With tight hairpins, old ruins, ancient retaining walls and fern-covered culverts, every metre of this climb is fantastic. When I last rode the climb and took the photos for this post, I saw only one car.
As you come over the crest of the climb, you are greeted with a wonderful panorama of Collinsvale, surrounded by mountains such as Collins Cap and Collins Bonnet.
After you reach the summit, continue down the hill on the far side, and turn left at the T junction into Collinsvale to find more great climbs, or turn right for a rip-roaring descent on the new road through Glenlusk.
I think this is my new favourite climb! And your challenge, should you choose to accept it is to ride the complete climb and descent twice in an hour.
In my next post, I review a climb I am pretty familiar with as I ride it on average 6 times a week…
Collinsvale Rd
Distance
3.5km
Category
3
Elevation
287m
Gradient
8.1%
Maximum Gradient
15%
Time from city
40 minutes
Traffic
pretty much nonexistent
Strava
http://app.strava.com/segments/632895

How to get to the climb: Take the intercity cycleway North. After passing through Glenorchy, turn left on Riverway Rd, turn right onto Main Rd, left onto Mary's Hope Rd (not a bad little climb itself), and left at the roundabout onto Berriedale Rd. The climb starts 1km down the road.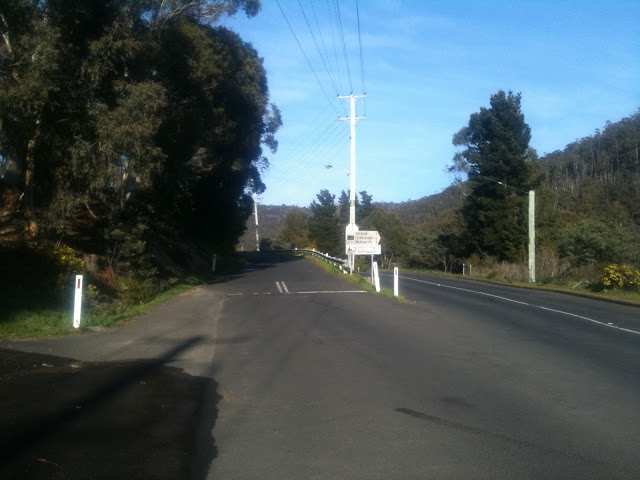 Take the road less travelled by — the left fork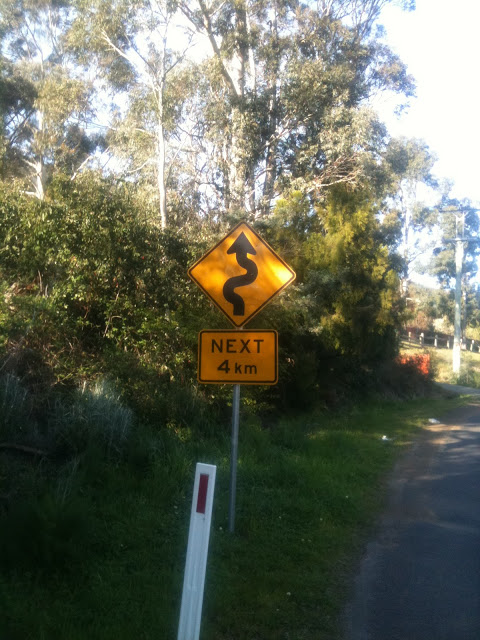 4km of pure joy or pure agony, depending on your point of view
Just a few houses to get past at the base of the climb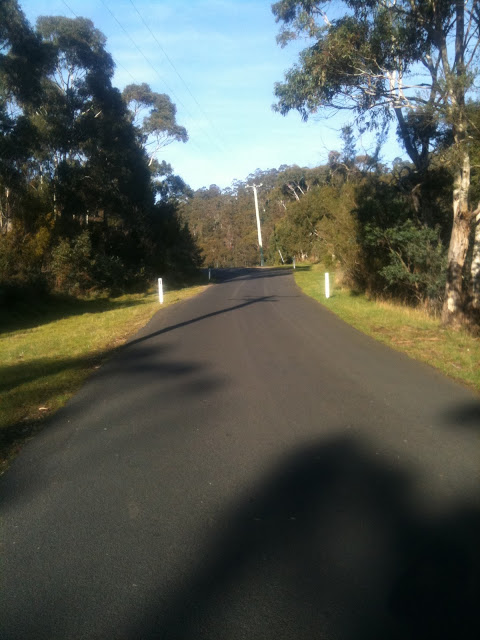 And then the climb gets into the bush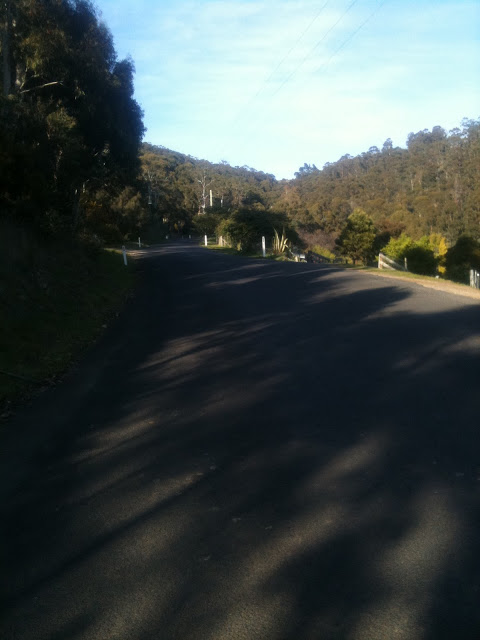 The scenery varies as you climb … with occasional houses …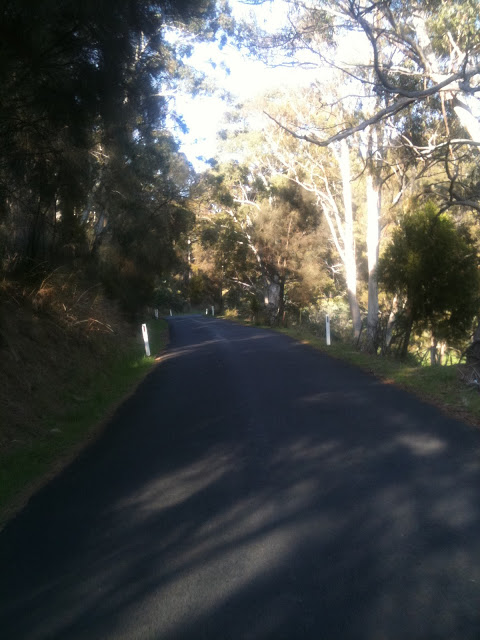 … and tree lined paddocks …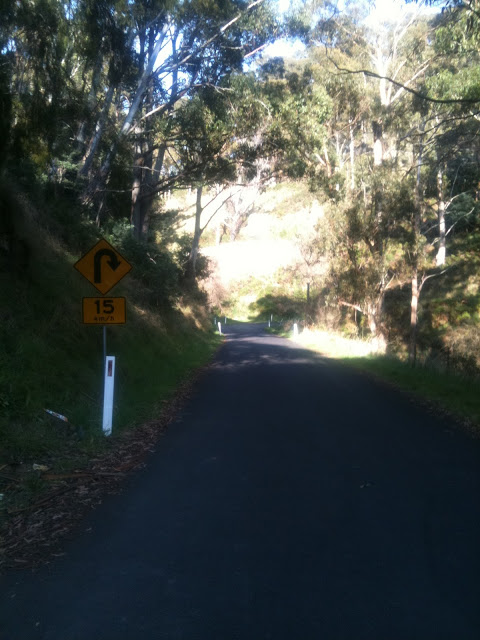 … to ancient ruins (sorry for the poor photo quality)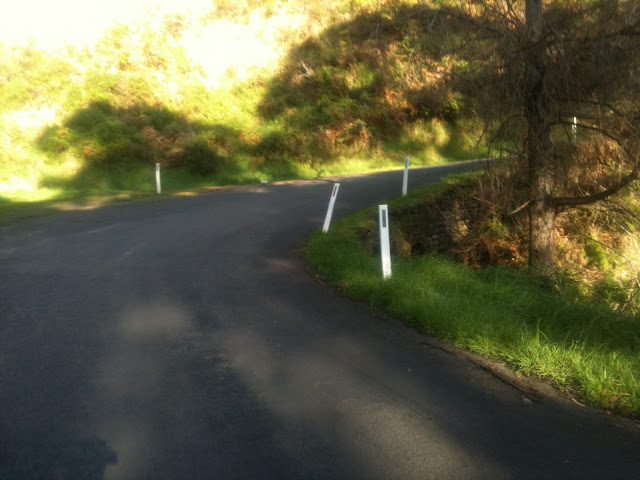 Winding over ancient culverts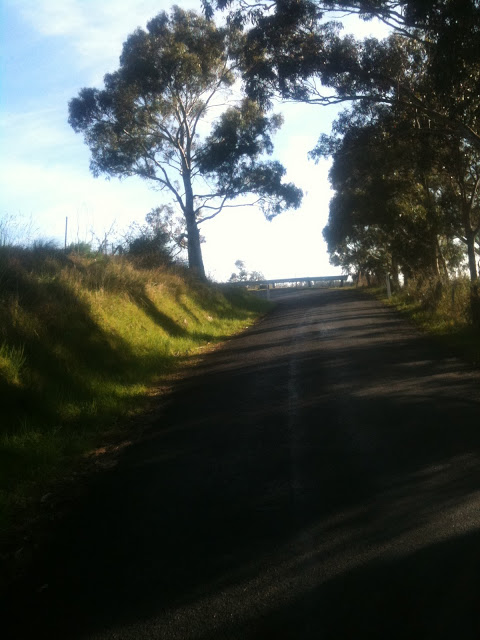 No, it's not the summit yet!
The climb goes up the ridge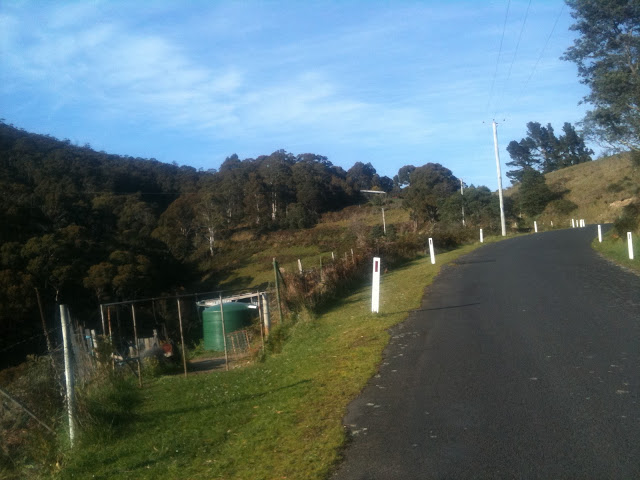 Riding past small farms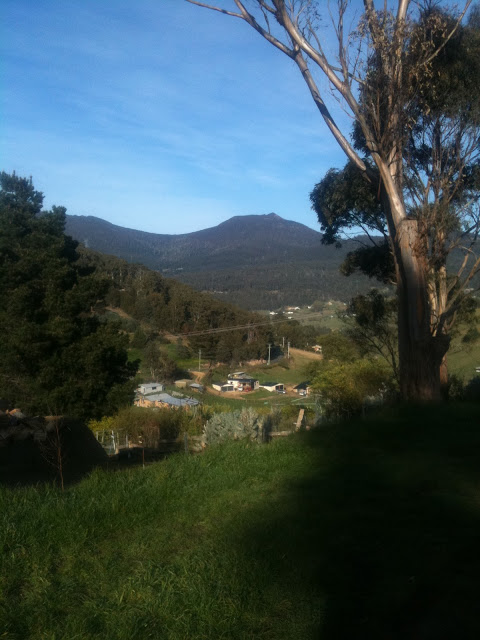 The view from the top into Collinsvale
Other posts in this series: